Spring Woods High School


Class Of 1971
Tony Alton Gant
Profile Updated:
October 23, 2018
| | |
| --- | --- |
| Residing In: | Katy, TX USA |
| | |
| --- | --- |
| Spouse/Partner: | Marjorie (Lister) Gant |
| | |
| --- | --- |
| Occupation: | Owner.... Gant Energy Management |
Children:
Aaron Gant - son born 1977
and
Lindsey (Gant) Chase - daughter born 1981
Yes! Attending Reunion
Grand kids?
Austin Gant born 1998
Amber Gant born 2002
Samuel Chase born 2006
Sophia Chase born 2009
School Story:
Moved to Texas between semesters of my sophmore year. On my first day in gym class while Coach Sibley was taking roll, he stopped and asked who wrote that pointing to the small chaulk board off to his left. I turned to see what it said - 'Sibley sucks!' Of course, no one volunterred, or confessed. Coach said, "Alright, everyone line up." This nut case coach proceeded to give everyone in that gym a swat with his paddle. Then he thanked everyone for the workout on his paddle arm, and announced if it is there tomorrow, I will get a workout on my other arm. I decided that in Texas, I better behave, and watch to make sure everyone else did as well.
Do you still see/talk to/email/hang out/ with any classmates? Who?
My best friends are still, Ed Hendrickson, Glenda (Self) Hendrickson, and Mary Kay (Klarfield) Coel and Ed Coel. We get together at least 6 times a year to celebrate birthdays, and we go to our grandkids sporting events, marriages, etc. Another good friend is Robert (Buddy) Scott, and his bride Lydell (Payne) Scott. We see each other from time to time.
What did you do right after high school?
Attended and graduated from Texas A&M University in 1975, and have worked in the Oil & Gas Industry since.
College:
Texas A&M University Class of '75.
What would we be surprised to know about you?
I continued growing after high school. I think I was about 5'8" at graduation, and am now 6'. I just wish I could stop growing around the waist. I've done well in business, and was the President of an energy company working for Bud Adams of the Houston Oilers (now Tennessee Titans). I now run my own company, Gant Energy Management, with my wife Marjorie. I have become a self taught artist doing wood carving, oil painting, and repurposing all sorts of old things for new and artistic uses and resale.
Cool things you've done?
Married my school sweetheart, raised two fine children, led a scouting group, saved and turned around an energy company that was about to go under creating profit for our investors, and jobs for our employees, helped build a church in Katy, Texas, and maintained my integrity in all I've put my hands to.
Favorite Hobbies:
Bike riding, art projects, and repurposing old stuff to new and useful items.
Pets:
Well, I lost my 'bestest friend ever' JD. He was a mix labrador retriever/austrailian sheperd. He was my son's first adult decision when he went to college. He brought him home mid semester and asked if we could keep him until he found a new place. After 6 months, I told my son he could not have JD back. JD and I walked every evening. If I wasn't ready to go, JD would start pushing me toward his leash. A guy said one day as JD and I walked past his house, "You sure have a good looking dog there, how many miles you got on him?" I think when I lost JD after 13 1/2 years, I calculated that he and I had walked together over 4,000 miles. I counted once and realized JD knew over 36 words. I just had to say them, and he knew: like dinner, and JD would run to his bowl; walk and JD would run to the leash; ball, and JD would go get a special tennis ball that I'd toss and he'd return. I miss him a lot.
Tony Alton's Latest Interactions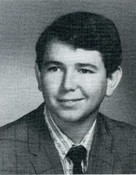 Happy B-day Mike. You are looking good, and from what I read here you have had a good full life so far. Hope 2019 is the best year yet for you. Tony Gant