Spring Woods High School


Class Of 1971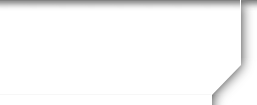 Not a member?
JOIN HERE
Find and click on your name.

ANNOUNCEMENTS
•

Registration is now open for the 50th Reunion Dinner and Party. The link is in the top left column of the home page .

•

Our 50th Reunion event will be October 16, 2021 from 6:00 p.m. until 11:00 p.m. at Hearthstone Country Club . It is located at 7615 Ameswood Rd., Houston, 77095. There will be a barbeque dinner starting at 7:30 p.m., and a cash bar will be available.

You MUST BE VACCINATED FOR COVID to attend, and you can text me a copy of your verification when you register. Text it to 281-224-0026 or email to dfhatt@gmail.com

Early Bird price (until August 1st) will be $38 per person. You can register online and pay by credit card, or mail a check.

Mail the check to : Spring Woods Class Of '71

15711 Ridge Park Dr.

Houston, TX 77095

After August 1st, the ticket price will increase to $45.

If you are not registered by October 15th, the price will be $50 CASH ONLY at the door.

There is a block of rooms reserved for us at the Homewood Suites on Hwy. 290 (the same as last time).

ROOM RATE:$109.00 plus tax

This is the link for the hotel:

https://global.hilton.com/GCG/home.nsf/job_open.form?readform&wfid=WFH-AKVRDU

Use SPR as the group code to get the special rate.

Sleeping Room Reservations: Each individual guest must make his or her own reservation by calling the following numbers:

Hotel Direct:(832) 237-2000

Central Reservations:1-888-728-3005

Guest can also book with a custom created weblink no later than the Cutoff Date. Guests making such reservations must identify themselves as members of Group. All reservations must be accompanied by a first night room deposit or guaranteed with a major credit card. If a guest does not cancel a reservation within forty-eight hours before (3:00 PM) of the guest's check-in date, then Hotel may charge the credit card one night's room fee plus any applicable taxes.Hotel parking is complimentary.

SCROLL to the bottom for the survey:

----------------------------------------------------------------------

----------------------------------------------------------------------------------

---------------------------------------------------------------------------------------------

-------------------------------------------------------------------------------------------------------


You must be logged in to submit this survey. Please use the login box in the upper right corner.



1)
Will you be partying with us in October?

Yes No

•

New survey on the COVID vaccine. The link is in the left margin.


You must be logged in to submit this survey. Please use the login box in the upper right corner.



•

Dear Classmates:




As of today, our 50th reunion is tentatively booked for October 16, 2021. Since it's been such a horrible year with 600,000 deaths in the US from COVID, the decision to continue with the plans for a "large gathering" has been very difficult to make. Since we're getting down to the wire on finalizing the contract with Hearthstone Country Club, I have to announce that attendees MUST be fully vaccinated to be able to attend. I realize that this will upset some of you, but I'd rather that be the case than have any ONE of you get sick from attending the party. The venue will take all the precautions that they can, but being vaccinated is the only safe option for having a large gathering. The other alternative is that everyone wears a mask, but the survey showed that was not preferable.




Thank you for contacting CDC-INFO.

We hope you find the following information about events and gathering helpful.

COVID-19 cases, hospitalizations, and deaths are still high across the United States.

Attending events and gatherings with people who do not live with you - even extended family - increases your risk of getting and spreading COVID-19. CDC recommends that you stay home to protect yourself and others from COVID-19.

Fully vaccinated people can visit with other fully vaccinated people indoors without wearing masks or physical distancing. Fully vaccinated people can also visit with unvaccinated people from a single household who are at low risk for severe COVID-19 disease indoors without wearing masks or physical distancing. Fully vaccinated people should still wear a mask when visiting indoors with people who are at increased risk for severe illness from COVID-19 or when attending large, indoor gatherings. Fully vaccinated people can also gather or conduct activities outdoors without wearing a mask except in certain crowded settings and venues.

If you decide to attend or host an event or gathering, there are recommendations you can share with your friends and family before the event. For example:

Get a COVID-19 vaccine as soon as you can and encourage your friends and family members to do the same.

If you or your friends or family are not vaccinated, discuss COVID-19 prevention measures, such as wearing masks and physical distancing, before getting together.

If you are not vaccinated and are gathering indoors, make sure everyone wears mask over their nose and mouth, stay 6 feet apart, and bring in fresh air by opening windows and doors.

Currently, CDC does not provide numbers to define small and large events.
Large gatherings bring together many people from multiple households in a private or public space. Large gatherings are often planned events with a large number of guests and invitations. They sometimes involve lodging, event staff, security, tickets, and long-distance travel. CDC's large events guidance might apply to events such as conferences, trade shows, festivals, concerts, or large weddings or parties.
Small gatherings are typically informal and may occur with family and friends you regularly spend time with, often at someone's home. They typically do not involve long distance travel. Small gathering guidance might apply to social gatherings that are with close friends and family, such as small holiday parties, family dinners, and small special celebrations.